ENGINEERED RESIDENTIAL COLLECTION is oiled natural flooring with an irresistible -100% German- quality.
The high-quality, triple-layered construction with vertical growth rings guarantees the high shape stability and durability of the HAIN planks.
The natural oil finish perfects every single plank and gives HAIN flooring its distinctive character. Before oiling, the wood is gently heated, opening up the pores so that the oil can be absorbed more effectively. HAIN's natural oil (free from coatings or waxy substances) is applied lightly and evenly to the wood. The planks are then placed in special drying racks and given plenty of time for the oil to absorb and air dry. Meanwhile, the wood retains its natural beauty and breathability.
Following the principle of a modular system, a variety of formats are available, each in five different gradings and 27 different wood colours (divided into five colour families). The grading describes the character of the wood: from a very rustic look with many knots and cracks to a more harmonious overall impression.
WOODS
Oak plays a crucial role in our range and it's no wonder really. With its excellent properties and a wide array of processing and finishing options, oak is one of the most diverse types of wood available. Our portfolio of wood types is completed by ash, walnut and larch: a light and dark hardwood, and an expressive softwood.
Oak has optimal flooring properties, thanks to its low swelling and shrinking behaviour and high indentation resistance. We also offer oak planks in two smoked variants. The smoked oak is modelled on very rare bog oak and is dark in colour throughout.
With similar desirable flooring characteristics to oak, ash fulfils special design preferences on the light end of the colour spectrum.
Walnut, the American wood, is only used in the Perfect and Classic gradings.
SURFACE STRUCTURE
HAIN natural floors are not just a feast for the eyes. Our high-quality surface structures make the naturalness and atmosphere radiated by our floors something you can actually feel, while providing a very special, holistic floor experience.
With brushed parquet, the very soft wooden parts are brushed out. This emphasises the grain of the wood.
Parquet planks with a vintage structure boast a fashionable used look. They do not appear as if they came fresh from the workshop; their surface already shows slight traces of wear and tear, making them very cosy and somewhat rustic.
This surface structure is planed into the wood. For HAIN parquet featuring this structure, some irregular planning strokes are quite intentional, as they create a natural and authentic look.
FORMATS
The plank format significantly influences what the flooring looks like in its environment. Short strips laid in an elegant herringbone pattern make a room look completely different from a spacious château plank. HAIN flooring is available in various plank formats – from the very exclusive CASTELLO that measures over 4 m long, to two different herringbone floors (FINO 55 und FINO 90).
FINO 55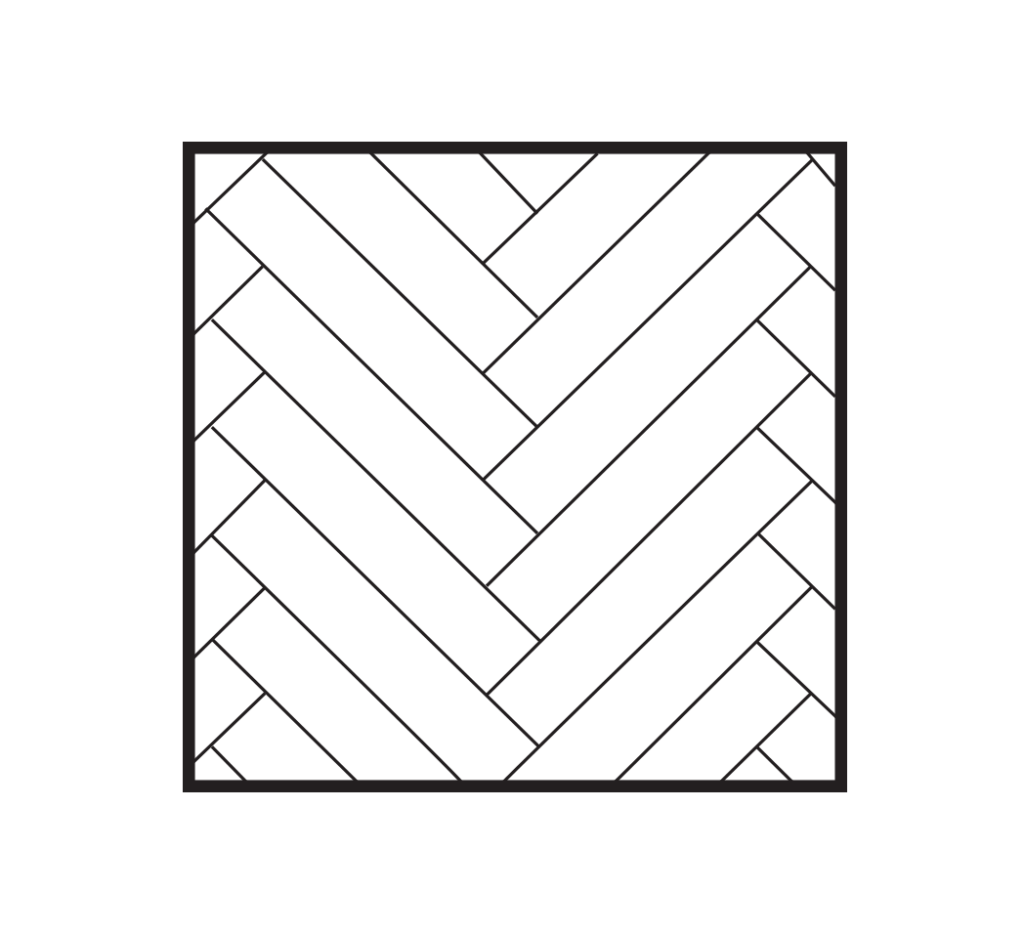 FINO 90
CASTELLO
VIALE
AMBIENTE
PRIMUS
FINO 55
FINO 90
(L )4200/3650mm X (W) 300/260/220mm X (T) 17mm
(L) 2400mm X (W) 245mm X (T) 15mm
(L) 2200mm X (W) 195mm X (T) 15/11mm
(L) 2200mm X (W) 160mm X (T) 15mm
(L) 631mm X (W) 119mm X (T) 11mm
(L) 714mm X (W) 119mm X (T) 11mm
All the parquet flooring of ENGINEERED RESIDENTIAL COLLECTION have a warranty cover for 30 years of living areas use.